We're Having a Baby!!!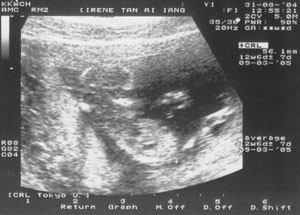 SINGAPORE - 1 October 2004 - We're having a baby! We're really excited to be having this baby but still a bit nervous. So far things are going ok. She had morning and evening sickness for a while but now things have settled down so she doesn't get sick too often anymore. The baby is due 15 March 2005. Guess we'll have to slow down a bit over the holiday season.
If anyone has any name suggestions, we're open to hearing your ideas.
Please keep Irene and the baby in your prayers.
Also, just to update everyone, Irene has started a job with Alphabet Media to launch the magazine Public Sector Technology and Management. So far things are ok there and she's holding up well.
Mike has recently started a job at the Institute of High Performance Computing and that too is going well.
Mike